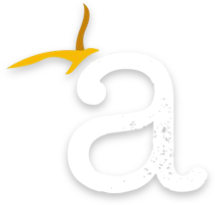 Why Albatross?
The wandering albatross is probably the most magnificent of the sea birds. It's majestic to say the least. With the largest wingspan among the existing birds, it can get as long as 12 feet. It soars above the bustling waves of the deep blue and covers tens of thousands of miles a month. It is highly social and highly ambitious with its wandering endeavours.
Values and Beliefs
For the Greater Good
What if you like it… but your client doesn't?! Perception of art is subjective but art in itself is a science! Let's work together to capture 'their' attention... that's the ultimate goal... the "greater good".
Rome wasn't built in a day!
You either get it 'immediately' or you get it 'good'. Quality is what we strive for. The process is natural.. Like the harvest. It takes its own time to achieve it.
Thousand hackings at the leaves, one striking at the root
Dive deep, find the root, smell the soul…. And out of there, everything flows. Every business is unique and needs to be treated uniquely. We believe in "Inside Out".
Whole is greater than the sum of its parts
"You or me?" - the question is void and null! It's "You and Me". Everyone brings his/her unique voice to the table. Together we march towards the sunshine. The good old "Teamwork"!
The Albatrossers
Nachiket Dhavalikar
Founder & CEO
Storyteller, Filmmaker, World Cinema Geek, Chelsea FC maniac, Test Cricket devotee, avid reader, champion at "Incessant talking"..!!
Parag Dharmadhikari
Advisor - Albatross Marketing Solutions
Marketer to the core, Traveller, Trekker, Foodie, Perennially hungry!
Paresh Deshpande
Head of Albatross Designs
Lives Design, Loves Movies, Google fanboy, Pop Culture aficionado, only Indian who doesn't know the count of Sachin Tendulkar centuries!
Yogesh Jadhav
Project Manager, Film Director
Filmmaker, Fitness Enthusiast, Gym instructor, Cricket lover, teetotaler, voracious eater!
Siddharth Joshi
Head of Albatross Events, Production Manager
Trucker, Badminton Enthusiast, Plays every sport, Highly skilled long distance driver, Manager by "absence"!